Professional Memberships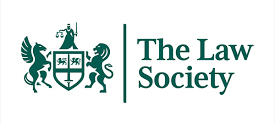 Specialist areas:
Wills
Lasting powers of attorney
Estate administration
Court of protection
About me:
I qualified as a solicitor in 2012 and specialise in private client work covering wills, probate, trusts, tax, lasting powers of attorney and court of protection deputyship work.
Based at our Wilmslow office, I advise clients on preparing wills and lasting powers of attorneys. Where a client is unable to do this for themselves, I will make applications to the Court of Protection as necessary and ensure this is dealt with in an appropriate manner.
After a loved one dies, sorting out their estate can be an emotional time, my aim is to help clients ensure that the wishes of their loved ones are carried out and that their estate is dealt with in an efficient manner.
When I'm not at work:
I am a big film fan and I enjoy going to the cinema as often as possible and am rather partial to a chocolate orange.
My top tip:
Always plan ahead.