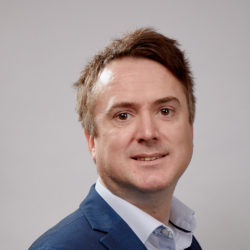 Rick Bunch
Partner and Head of Tax, Trusts & Estates
Professional Memberships

Specialist areas:
Tax mitigation
Wealth Protection
Trusts
Wills
Estate Administration
Court of Protection
About me:
I am a Partner and Head of our Tax, Trusts & Estates Department.
I qualified as a solicitor in 2005 and practise private client law covering wills, probate, trusts, tax, lasting powers of attorney and court of protection deputyship work.
During my career I have developed particular skills in dealing with wealth protection issues for high net worth individuals including owners of family businesses by the use of trusts, asset holding structures and tax planning arrangements. I advise on preserving assets from detrimental third party influences and from becoming assessable to care fees funding, trustees in bankruptcy and ancillary relief proceedings on divorce. I also advise landlords on mitigating income taxes through the use of trusts.
I often work closely with other UK based and overseas experts including other lawyers, tax accountants, financial advisers and stock brokers to make sure that clients receive comprehensive advice.
Some of the law I advise on is very technical and fluid so bespoke advice is often essential. I'll always explain the options in plain English so clients can make an informed decision on what's right for them.
Click here to contact our Wilmslow office
When I'm not at work:
Most evenings and weekends are filled taxiing my two children to their various clubs and social events! When I find time I enjoy cooking, eating out, cinema and working on limited DIY skills.
My top tip:
Start with what is most important to you.