Professional Memberships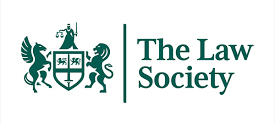 Specialist areas:
Private clients:
Wills
Trusts
Lasting Powers of Attorney
Probate and Estate Administration
Corporate & Commercial clients:
Business set up
Acquisitions and disposals of companies and businesses
Shareholders agreements
Company reorganisations
Joint venture agreements
Commercial agreements
Terms and conditions
Charity incorporation
About me:
I am a dual disciplined Solicitor and provide legal services to private clients on Tax, Trusts and Estate matters and advise business clients in Corporate and Commercial matters.
Based at our Urmston office. I advise private clients on preparing Wills and Lasting Powers of Attorneys. I also help and advise clients who have lost a loved one and there is an estate to administer. My aim is to help and advise clients in a sympathetic and understanding way at what can be an emotional time.
From a corporate and commercial perspective I have experience of advising clients on corporate transactions ranging from setting up businesses and companies, creating agreements between shareholders and investors, commercial contracts and franchise agreements, reorganising and selling businesses and companies and planning exit strategies for owners when the time comes to sell or retire. I also advice on the incorporation of Charities.
I like to give pragmatic and commercially minded advice and will work closely with clients to find the best solution for them and their business.
When I'm not at work.
I enjoy travel to foreign climes, supporting Manchester City and spending time with my family.
My top tip:
Taking legal advice for either your personal or business affairs can help guide you through issues that you may face and be a useful tool for planning your future. Often, we can make what may seem a complex task, into a much more manageable matter by addressing the core issues and advising on them; helping you to find a way through a situation with clear guidance. Our clear guidance can give you a framework for what you will need to consider and may bring up points that you had not previously envisaged. For example, the provisions for a shareholders' agreement can be the basis of discussions for the parties, or the provisions in a Will can be the basis of the planning for wealth preservation for your family.