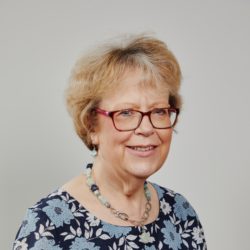 Professional Memberships
Specialist areas:
Employee relations
General operational HR Management
About me:
I am the firms HR Manager and joined in 2021.
My HR experience has been gained by working in the child care, manufacturing and engineering industries. I have been a member of the Chartered Institute of Personnel & Development for 20 years. I graduated to Level 7 of the CIPD in 2010 and I network with other HR professionals, on a regular basis, throughout the North West. Through working for SME's I have enjoyed the variety and challenges being a Generalist HR professional brings. My interest in HR was initially gained by working as an IT recruitment consultant earlier on in my career and being on the operational management team of a chemical manufacturer.
Click here to contact me at our Wilmslow office
When I'm not in work:
When I'm not with family I spend time socialising with friends and attending regular exercise classes at the gym.
My top tip:
Sometimes the silliest ideas have become the best inventions, therefore always listen to your employees.