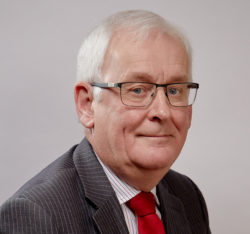 Nigel Day
Consultant Solicitor
Specialist areas:
Dispute Resolution
Commercial disagreements
Property and boundary disputes
Employment matters
About me:
I qualified as a Solicitor in 1979 and from the outset my work has involved courts and disputed matters, since 1982 dispute resolution has been my area of work.
I have served as President of Manchester Law Society in 1998-1999 and was a member of its Council for over 25 years and was also a member of the Council for the Law Society of England and Wales between 2000 and 2016.
I firmly believe that no one should become involved in proceedings unless it is absolutely necessary and there is a proper reason to think the outcome will produce a real benefit.
A crucial part of what I give my clients is to identify the better and more cost effective way forward with the emphasis upon achieving a satisfactory outcome at the earliest opportunity.
Click here to contact our Wilmslow office
My top tip:
Take care when writing an email, you never know when it might come back to haunt you. It's no different to writing a letter and a lot can depend on the interpretation placed on the content of emails written in haste.